Curriculum
The Stern at NYUAD One-year Full-time MBA program is the only MBA brought by a top US business school to the MENA region. Graduates of the program will be prepared to develop innovative pathways that help advance the economic and business vision of the UAE and broader MENA region. The program will create future business leaders who are equipped to positively impact society on a local and global scale.
Students will be required to complete 54 credits, including core courses, elective courses, Experiential Internship courses in Abu Dhabi, and courses that focus on Doing Business in New York City. The MBA program has been structured in an immersive, modular format to facilitate completion in one year.
At the end of this program, Stern at NYUAD One-year Full-time MBA students will have developed effective analytical and decision-making skills. They will have the capability to successfully collaborate in teams and make ethical professional decisions. Students will also develop the specialized business knowledge they require to pursue their subsequent individual professional journeys, especially in the MENA region.
Upon successful completion of the MBA program, students will graduate with a fully accredited New York University diploma, jointly conferred by NYU Stern School of Business and NYU Abu Dhabi.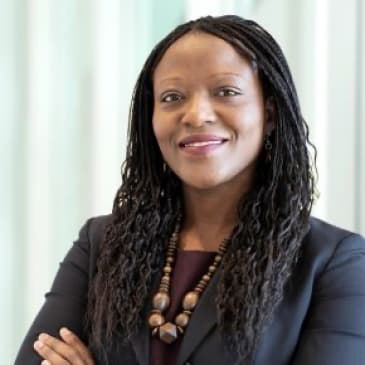 Our dynamic MBA program is grounded in business fundamentals including finance, management, and accounting; and reinforced by electives designed to develop responsible leadership, critical thinking, and analytical skills. Our goal is to prepare students to tackle business and society's most pressing problems, thrive in a rapidly changing business environment, and advance their careers.
Jemima A. Frimpong
Associate Dean of Programs, Stern at NYUAD

Financial Accounting & Reporting

Leadership in Organizations

Experiential Internship Course I

Statistics & Data Analysis

Experiential Internship Course I

Tech & Entrepreneurship (Flex Core)

Operations Management (Flex Core)

Sustainability (Flex Core)

Module 5
September - October

Experiential Internship Course II

Module 6
November - December

Experiential Internship Course II

Professional Responsibility
*Note: Students can replace up to 3 credits from the Flex Core in Module 4 with 3 credits from elective courses in Modules 4, 5, or 6.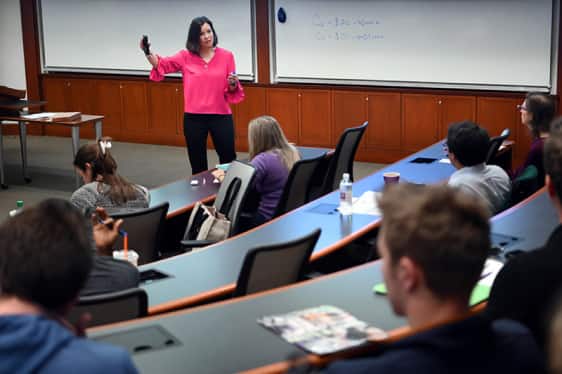 A multi-part, unique learning opportunity where students will partner with organizations in the UAE to address strategic business challenges.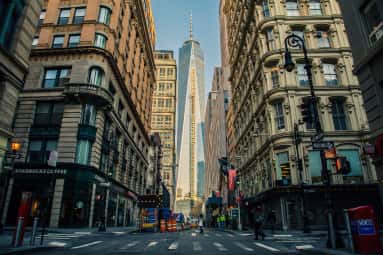 Students will have the opportunity to use New York City as their lab and learn about organizational culture in this global business epicenter.