Faculty
Stern at NYUAD Leadership and Faculty
Rob Salomon
Dean, Stern at NYUAD
Professor of International Management, NYU Stern School of Business
NEC Faculty Fellow, NYU Stern School of Business
Email rms220@stern.nyu.edu
Robert Salomon is the Dean of Stern at NYUAD. In addition to his deanship, he is also Professor of International Management and NEC Faculty Fellow of International Management at the NYU Stern School of Business. He held previous appointments as a Visiting Professor at the IESE Business School in Spain, and as an Assistant Professor at the USC Marshall School of Business.
Robert is an award-winning scholar and educator who has been teaching and conducting research on globalization and global strategy for nearly 20 years. He has been recognized as an outstanding educator and has received more than 10 commendations for "Excellence in Teaching" at NYU Stern. He was nominated for NYU Stern Professor of the Year, awarded the NYU Stern Faculty Leadership Award, and was named a NYU Stern Faculty Scholar in recognition of his outstanding teaching and dedication to student mentorship. He was named a "Favorite Business School Professor" in Poets and Quants and has been described in The Wall Street Journal as an educator who provides "brilliant distilled advice on business strategy."
In addition to being a leading educator, Robert is also an award-winning management researcher. In 2019, the Academy of International Business awarded him the Silver Medal for exceptional intellectual contributions to the field of international business. He received the Emerald Citations of Excellence Award in 2015. He won the 2006 IABS Best Article Award, the 2003 Haynes Best Paper Prize, the 2003 William H. Newman Award, and the 2002 Barry M. Richman Prize. He was nominated for the Richard N. Farmer Award; was a finalist for the Gunnar Hedlund Medal; and was runner-up in the 2001 INFORMS Dissertation Competition. His research articles have been nominated four times for Best Paper at the Academy of Management meetings. Members of the International Division of the Academy of Management recognized him as a "Thought Leader" in 2013, and again in 2019.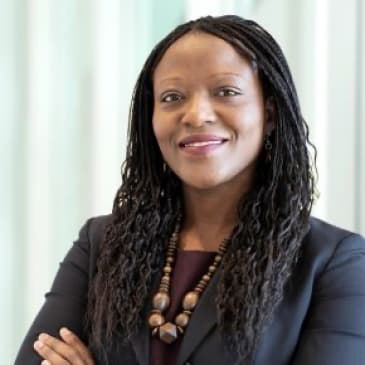 Jemima A. Frimpong
Associate Dean of Programs, Stern at NYUAD
Associate Professor, Stern at NYUAD
Program Head of Business, Organizations and Society, NYU Abu Dhabi
Associate Professor of Business, Organizations and Society, NYU Abu Dhabi
Associate Professor of Social Research and Public Policy, NYU Abu Dhabi
Email jafrimpong@nyu.edu
Jemima A. Frimpong is Associate Dean of Programs and Associate Professor of Management at NYU Stern School of Business at NYU Abu Dhabi. She is also Program Head and Associate Professor of Business, Organizations and Society at NYU Abu Dhabi.
Jemima's research examines organizational structures and processes, and the interaction of these factors on performance and performance improvement. She has worked extensively on several new strategies to accelerate the adoption of innovations in healthcare organizations, especially in programs that provide substance use disorder treatment services. She has also studied how decision-making processes and related attributes of managers in healthcare organizations affect access and quality of services.
Prior to joining NYUAD, Jemima was Associate Professor of Management and Organization at the Carey Business School (Johns Hopkins University), and Assistant Professor of Health Policy and Management at the Mailman School of Public Health (Columbia University). She has taught courses including Strategic Management, Corporate Strategy, Management Capstone, and Managerial and Organizational Behavior.
Jemima has received multiple distinguished grants and awards for her research and teaching. She has served as principal investigator on several major grants from the U.S. National Institutes of Health (NIH), and from philanthropic organizations such as the Bill and Melinda Gates Foundation and the Doris Duke Foundation. She has also received the Dean's Award for Faculty Excellence at the Carey Business School, and the Atlantic Alliance Fellowship for Public Health research from Columbia University (in collaboration with École des Hautes Études en Santé Publique in France and the University of Granada Andalusian School of Public Health in Spain). In addition to her academic leadership roles, Jemima has relevant industry expertise in the public and private sectors: she was a business analyst with United Health Group and a systems analyst with the U.S. Department of Veterans Affairs.
Jemima received her B.S. in Public Health and a B.A. in English Literature from Rutgers University. She earned an MPH in Health Administration and Policy from University of Arizona as well as a M.S. in Management from the Wharton School of the University of Pennsylvania. Jemima holds her Ph.D. in Managerial Science and Health Care from the Wharton School of the University of Pennsylvania.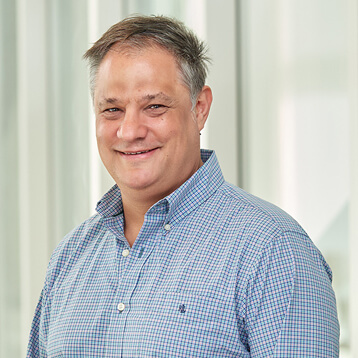 Jeffrey Timmons
Associate Dean of Faculty, Stern at NYUAD
Associate Professor, Stern at NYUAD
Email jft3@nyu.edu
Jeffrey Timmons is Associate Professor of Management and Associate Dean of Faculty at NYU Stern School of Business at NYU Abu Dhabi.
Jeffrey joined NYU Abu Dhabi in 2015 as a Global Network Associate Professor of Political Science before his appointment to Stern at NYUAD in 2023. He teaches courses in business, politics and society, and international politics. Jeffrey's research engages a variety of political economy topics, notably the relationships between firms and politicians, public finance (taxes/spending), and economic development.
Over the past eight years, Jeffrey has held a number of management and faculty leadership posts at NYUAD, including Associate Dean of Faculty Affairs for Social Science, Political Science Program Head, and Chair of the Faculty Governance Committee. He was also the architect of NYUAD's Business, Organizations and Society major.
Before coming to NYUAD, Jeffrey worked as an Associate Professor of Strategy at IE Business School in Spain, a Professor of Political Science at the Instituto Tecnológico Autónomo de México (ITAM), and a Visiting Assistant Professor and Global Fellow at UCLA. He has received multiple awards, including Best Professor of the International MBA Program at IE Business School, the Best Dissertation Award from the Western Political Science Association, a Fulbright Fellowship, and the Jean Fort Award from the University of California San Diego.
Jeffrey has served as an external consultant for the Inter-American Development Bank (IDB), the Andean Development Bank (CAF), and Harstad Strategic Research (polling for Barack Obama's 2008 campaign). Before graduate school, he worked as a journalist in Venezuela, writing about politics and economics for the Economist Intelligence Unit. In addition to the UAE, Jeffrey has lived in the United States, Mexico, Venezuela, the UK, Brazil, and Spain.
NYU Stern School of Business Faculty

*The above faculty list is a sample list and may be subject to slight changes for each intake.